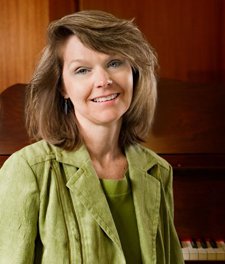 Kimberly Snow has been teaching piano students for over 20 years. As a piano teacher, she discovered that music theory curriculum for beginner students was limited and what was available was often inadequate. To address this need she began studying music theory, as well as composition. She started writing her own arrangements of popular songs and developing drills, worksheets, flashcards, and various other techniques to teach music theory to beginner music students, focusing on five-to-seven-year-old children. She integrates many concepts—including the Circle of Fifths, improvisation, and chord stylization—to help the student understand music. Her arrangements and compositions are available on her website dedicated to Christian hymns at PraiseNotes.com.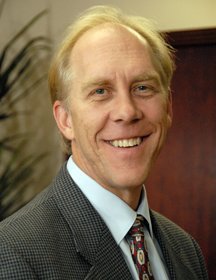 Kurt Snow, along with his wife, Kimberly, compose hymns, praise worship music, and songs for children's choirs. Together, they have written the books Hymns for Kids, Favorite Hymns for Kids, Just Hymns for Kids, and Tracing Through Theory. He also is the webmaster for the couple's websites and a graphic layout artist. He has worked in the advertising industry for many years.
A personal note from Kimberly
Like so many other children, I begged my parents to let me quit piano lessons. After I complained enough, they finally gave in. I eventually returned to piano lessons as a young adult. Not long after taking lessons, our church pianist moved away and there was no one to take her place…except me. Thus, began the journey that has led to my work on music theory.
Playing for the church motivated me to practice and practice, then practice some more. It also drove me to the studios of several dedicated, professional pianists, all of whom taught me something new, something valuable. In addition to piano performance, I continued to study theory and became interested in music composition.
I first taught my own children how to play the piano, and soon other parents asked me to teach their children. As I began this journey, I discovered that students often do not understand the most basic music concepts, like staff lines (which make up both horizontal and vertical lines—something a young child often does not grasp), space notes, line notes, and so on. I tried many different standard, popular beginner music workbooks, but too often they skipped key concepts and my students were not progressing. As I began studying music theory, I was also writing original compositions and arranging dozens of songs for my students. The exercise of putting my music theory training to practical use helped me to understand and master many concepts. It helped me to integrate what I had learned of music theory, especially the principles of the Circle of Fifths, into my piano studio. These principles helped my students not only to play their assigned pieces better but gave them the foundation to begin composing their own songs and playing their own arrangements. I have found that students enjoy the piano so much more when they understand the principles undergirding what they are practicing and can apply those principles to their own creative work. I have learned something wonderful: students at all levels can create their own arrangements and compose their own songs once they grasp and apply music theory.