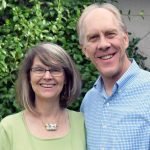 Kimberly Snow has been teaching piano students for over 25 years. As a piano teacher, she discovered that music theory curriculum for beginner students was limited and what was available was often inadequate. To address this need she began studying music theory, as well as composition. She started writing her own arrangements of popular songs and developing drills, worksheets, flashcards, and various other techniques to teach music theory to beginner music students, focusing on five-to-seven-year-old children. She integrates many concepts—including the Circle of Fifths, improvisation, and chord stylization—to help the student understand music.
Kurt Snow, along with his wife, Kimberly, compose music, and songs for children's choirs. Together, they have written several books, including Tracing Through Theory and Lickety-Split Music Drills. He also is the webmaster for the couple's websites and a graphic layout artist. He has worked in the advertising industry for many years.

The couple also produced the video for children, Mr. Humdinger Goes Fishing. As seen on PBS, Mr. Humdinger Goes Fishing is a live-action video that shows kids what it is like to be a commercial fisherman for a day. For more information, please visit MrHumdinger.com.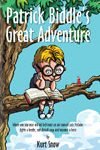 Mr. Snow is also the author of Patrick Biddle's Great Adventure, a book about an ornery ant and his 10-year-old friend. To read a sample chapter, visit PatrickBiddle.com.