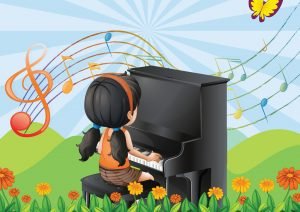 From the very first lesson, Kim Snow teaches her students to apply music theory using her book series, Tracing Through Theory, as well as the basic principles found in the "Circle of Fifths." Students enjoy music so much more when they understand the principles underlying what they are practicing. Understanding the language of music means that students at all levels have the tools to create their arrangements and compose their songs.
Kim conducts online music lessons via Zoom, starting at age 5 to adults. Her students enjoy playing classical music, lesson books, Lickety-Split Music Drills, scales, and chords.
Contact Kim Snow Music Studio if you are interested in piano lessons.